Sales and Support for Western Europe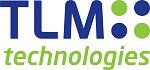 PriceAdvantage has formed a strategic alliance with TLM Group Technology of Bedford, United Kingdom. TLM provides world-class service and support to PriceAdvantage customers located throughout Western Europe. TLM also sells PriceAdvantage fuel pricing software to U.K. fuel retailers that utilize the Oracle Retail Fuel Station POS (formerly known as Iridium POS). The alliance follows the addition of one the U.K.'s most progressive forecourt retailers– Euro Garages – to the PriceAdvantage customer portfolio. Phone: 0845 180 0242 | Website: tlmgt.co.uk
Point-of-Sale Integrations
European fuel retailers do not have to use Oracle EPOS to leverage PriceAdvantage Fuel Pricing Software. PriceAdvantage boasts pre-built, proven integrations for many point-of-sale, back-office, accounting, and ERP systems which enable rapid implementation and consolidation of real-time fuel pricing data. These out-of-the box integrations allow you to leverage existing investments, easily upgrade, or even change vendors without disrupting day-to-day operations.
National Convenience Show - 2017 Birmingham, UK

PriceAdvantage representatives will be present in the TLM stand at the 2017 National Convenience Show - NEC Birmingham - April 24-26.
1 - Stop by the booth and see how PriceAdvantage can help you establish competitive fuel prices and post them directly from the POS to the pole.
2 - Can't make the show? Request a visit from our sales representative. Simply email QuentinGoin@SkylineProducts.com with your request.